Wednesday, July 11th
Check-in to hotel. Please confirm your reservation at the hotel before arriving. See the Travel page for instructions on doing so.

There will be a rehearsal dinner at 7 in the evening at the hotel. Everyone is invited!
Thursday, July 12th
Wedding day! Breakfast will be provided. Some traditional Highland Games will start shortly after.

The ceremony will begin at 3 o'clock by the archway.

A reception will start immediately with a cocktail hour.

Dinner and dancing will follow that in the main room!
Friday, July 13th
We will provide brunch at 10 and then say our goodbyes.

Check out is at 11:30 AM.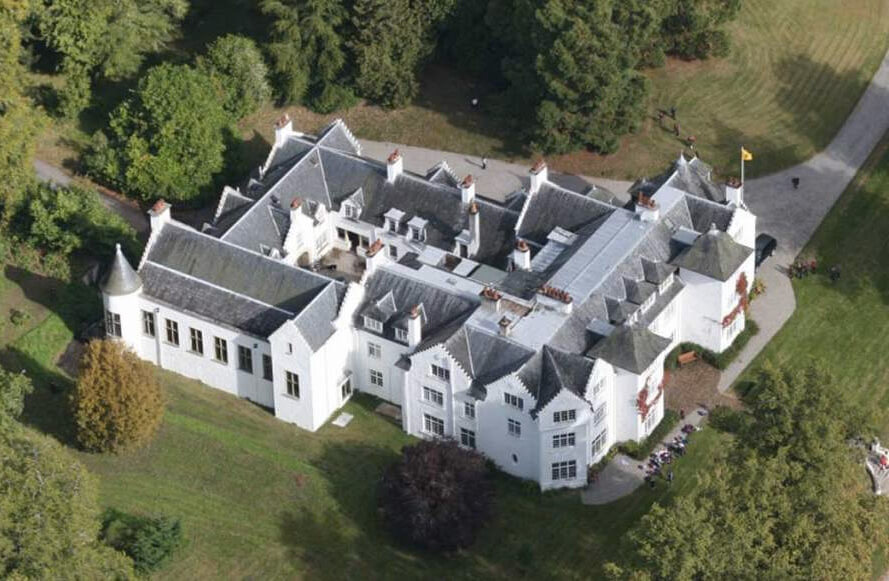 Achnagairn Estate
Kirkhill, Inverness IV5 7PD, UK
Our wedding and festivities will be held at Achnagairn Estate, outside of Inverness U.K. Set in the Highlands, the setting for historical Bonnie Prince Charlie, and the magical Outlander series, Achnagairn is steeped in the past. The castle is built on an ancient site. The word Achnagairn means "Field of the Cairns", and there has been a significant house on the site for the past 400 years. A date-stone which is now incorporated into the fireplace in the library proudly reads 1663, and the castle as it now stands was built circa 1812.
Bridesmaids
Maid of Honor
Emily Foy

Ailee Petrovic
Karine Semple
Groomsmen
Best Man
Hunter Hawkins

Mark Roberts
Greg Larimer